Benefits
Option of a realistic 3D effect of advertisement: two surfaces of the ADTRUCKS truck provide a realistic 3D effect of visualisation
Immediate market reach: ADTRUCKS trucks drive on the most frequently used roads
Absence of other media types: advertisement media on highways are substantially less present than in towns, effect of carriers can be multiplied
Flexibility in creativity: 2D or 3D visualisation, digital technology providing printing of premium quality offers unlimited options for creativity
Strong and premium carrier: ADTRUCKS trucks according to advertisement size belong to the largest carriers, available for outdoor media. Via their image they demonstrate the power of brand and its high position in society
Visualisation from three sides is visible not only for drivers but also for pedestrians
Targeting: selection from a very high number of routes enables to target each advertisement reach even up to the level of regions
Visibility: minimum of 80.000 views per day, minimum of 2.000.000 views per month.
Visualisation
ADTRUCKS represent specific media, which can help to evoke for brands size, power and importance of brands for consumers. ADTRUCKS people will help you to select suitable visualisation, adjust it to advertisement area and with optional 3D effect of visualisation. They will use for that purpose their knowledge based on implemented projects, verified by practice. Visualisation must comply with the ethic code and ethic principles for the advertisement in the Slovak Republic and European Union.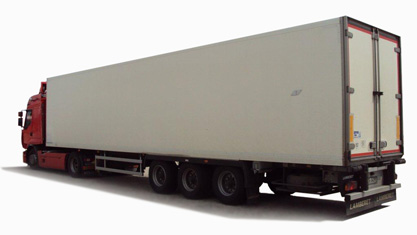 Final Press proof for visualisation

TOTAL AREA: approx. 83 m²
SIDE WALLS: 13,43 x 2,86 m
BACK WALL: 2,30 x 2,57 m
MINIMUM LEASE PERIOD: 3 months
ROUTES: Europe
(Exact tour plan upon request)
Specification of adhesive material
We attach on trucks a removable mat PVC self-adhesive label. Thickness 100 microns, 4+0 print resistant to external elements. Printing and attachment of films will be provided by ADTRUCKS s.r.o.
Specification of docs for printing
Printing PDF CMYK, texts in curves
Resolution 300 DPI, scale 1:10
Colour press proof necessary
More detailed specification, truck curves and limitations for graphic according to law will be provided during preparation of visualisation.